Blog Home
All About Little Elms Summer Rhythms Concert in the Park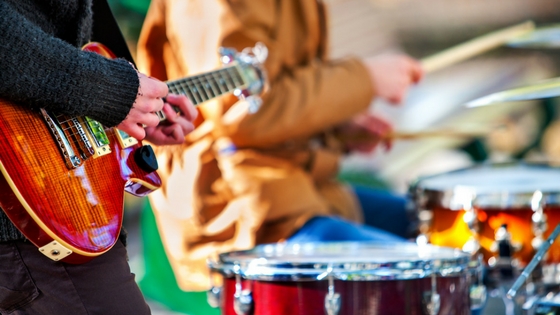 Get ready for a summer of fun in Little Elm, TX by checking out one of the many events happening around town. Today on the blog we're highlighting one event that will make getting out of your Mansions 3Eighty apartment worth it the effort: the Summer Rhythms Concert in the Park series coming up this June.
Start every weekend in June off right by catching a live concert at Little Elm Park off of Eldorado Parkway. Each concert goes from 8 pm to 10 pm, so there's just enough time to catch dinner beforehand or get a late night snack afterward. Bring your friends and family to experience the live music and cozy atmosphere on the shores of Lake Lewisville at Little Elm Park's amphitheatre.
If you can't make it to each concert, or if you only want to attend a select few, check out the lineup for each week's featured music. The first will host Strange Love, an alt/classic rock group. The second will host The Enablers (top 40). As the event website says, "The band on June 16 will follow 1310 The Ticket's Summerbash and Time Wasters band. This live broadcast and band may not be suitable for all families. A family-friendly band will go on following the Time Wasters." The fourth week will host Mescaline Americans (alt/classic rock, pop, hip hop), and the final band will be Infinite Journey.
We think seeing a band in person is a great way to get to know different genres and artists from what you may typically listen to, so even if you're not familiar with these bands, you can have a lot of fun discovering new talent. Listen to the music on their websites to better prepare yourself for a great night.
What are you most excited to do in Little Elm this summer? Let us know in the comments! Thanks for reading!