Blog Home
Back-to-School Tips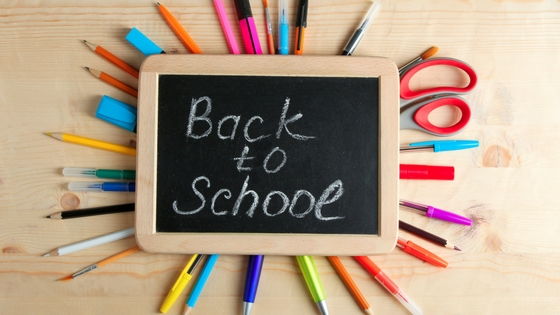 The time has come to really start preparing for going back to school! Whether you have new students in your household or you're the one going back to school, read today's Mansions 3Eighty Blog for some valuable back-to-school tips you can use here in Little Elm, TX!
Start with a good attitude.
There's a lot that can make or break a student's school experience, and an attitude is one of those important factors! You can't do a lot to change someone's attitude yourself, but you can influence your students to be excited about school and ready and willing to learn and try new things by being a good example, talking excitedly about the school experiences, and listening to and addressing their concerns in an open manner.
Learn about the school.
Our apartment community here in Little Elm is zoned for the Denton Independent School District, so check out their website for specific information on school hours, school listings, news, and more. If you're new to a school, find it on a map, like Google Maps, and determine how long it should take you to get to the school and coordinate your schedule and your students' schedules for things like transportation.
Become familiar with the environment.
Of course, while you're looking into information about your school, remember that some of the most important knowledge you can gain at this point is centered around the educational, social, and professional environment of the school, classroom, and teacher. If there is a back to school night, meet the teacher night, or other introduction within the next few days or weeks, attend so that you can see what things are like in person.
Try new things.
Getting involved in extracurricular activities, whether it's related to arts, sports, academics, or something else, is a great idea for plenty of reasons. It gives a break from the daily grind of school, it gives extra opportunities for social and physical involvement, it teaches important life skills, and it can show students what they're skilled at that they might not otherwise discover on their own. Encourage your student to know that these can be viable options for them, and that it doesn't have to go perfectly for them to feel confident or happy doing these things. It's all about providing a healthy, educational environment they can learn from — which is what school is supposed to be all about!
What are your best tips for starting and finishing a successful school year? Let the rest of the apartment community know by leaving a comment. Thanks for reading! Good luck!