Blog Home
Local Business Spotlight Rock Brews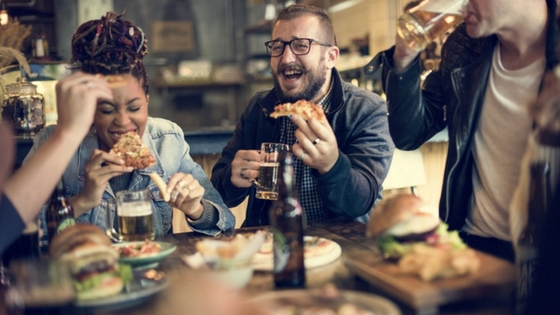 Local businesses do a lot to enrich the community and each of its members, so on today's blog we want to highlight a great one: Rock & Brews, an energized dining and entertainment restaurant in The Colony, just a 26-minute drive from our apartment community here at The Mansions 3Eighty in Little Elm, TX.
Rock & Brews offers you an experience unlike any other! Enjoy high-quality American comfort food and a broad selection of international and craft brews at this rock 'n' roll joint. As the website describes, "Where the unifying force of rock 'n' roll meets the burgeoning craft beer culture, Rock & Brews is born."
You can look forward to trying all sorts of creative spins on American classic dishes here. Whether you're craving wings, salads, burgers, sandwiches, and pizza, you're sure to find a favorite, or a few favorites, on their menu to keep you coming back for more. We think their Sweet & Spicy Asian Wings and Strawberry Fields salad sound delicious!
This is also a great place to visit if you want something tasty but you want diet-conscious, gluten-free, and healthy options. The Tri Tip Taco Lettuce Wraps filled with avocado, roasted corn and tomatillo salsas, cotija cheese, marinated red onions, cilantro, black beans, and limes also sound like a great option for when you want a flavorful, healthy meal.
With pages of draught brews, bottled brews, wines, specialty drinks, and "opening act" appetizers, this menu might make it difficult to decide on just one option. But thankfully you don't have to travel far to try something new when you need a rockin' dining experience.
Rock & Brews is here for you to enjoy a night out on the town, whether you want to watch the big game or celebrate a corporate event. Appreciate a lively, comforting atmosphere at this business, one of the few chains around the country.
Have you ever visited Rock & Brews? Share your favorite things about this spot by leaving a comment. Thanks for reading!