Blog Home
Tips for Making the Most of the Pet Spaw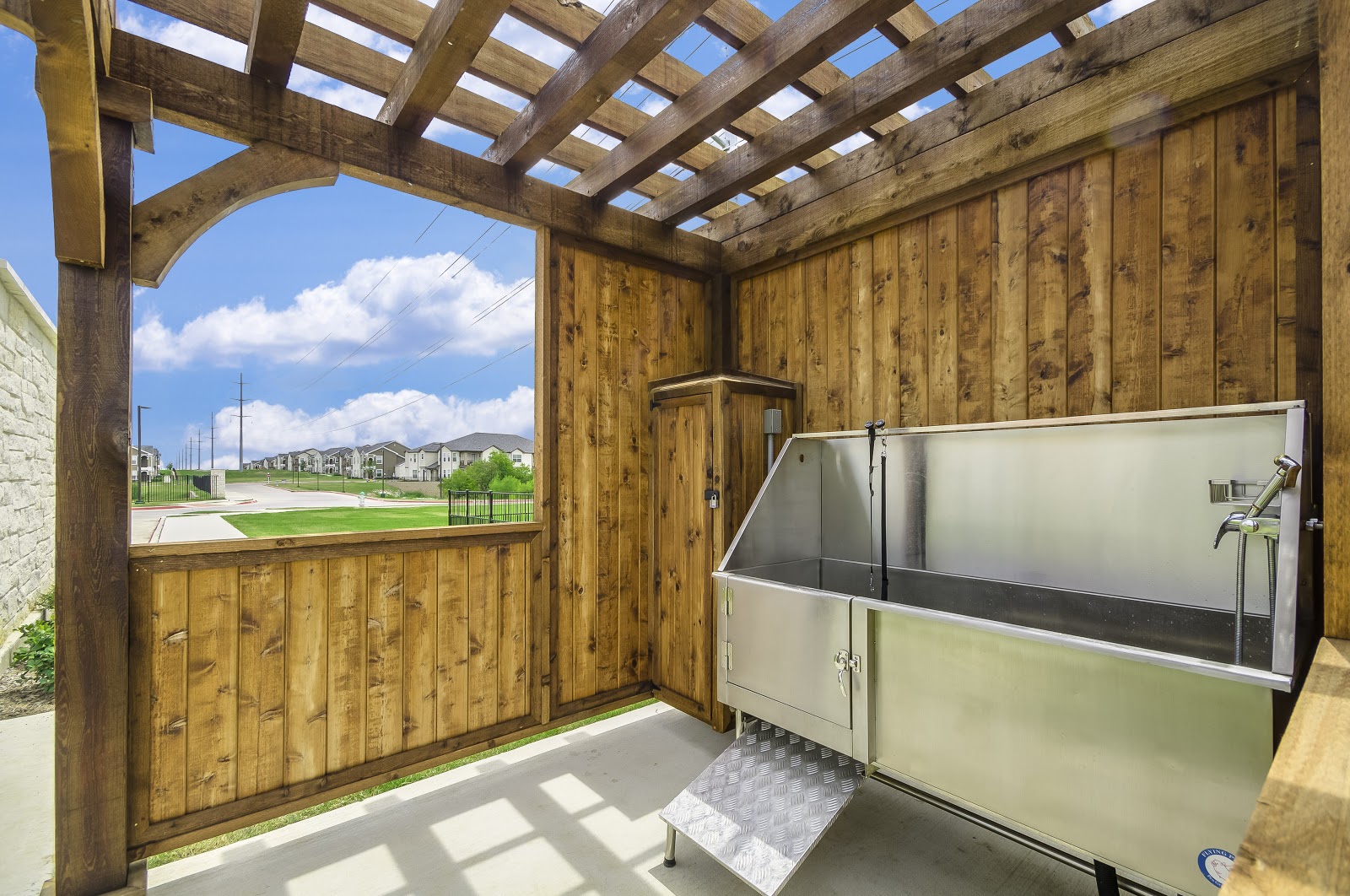 The Mansions 3Eighty is pleased to be a pet-friendly apartment community here in Little Elm, TX! We want you and your pets to feel comfortable, welcome, and clean, so we offer a few amenities, such as convenient waste stations, a Dog Park, and a Pet Spaw, to enrich both your lives. Learn more about the Pet Spaw and a few tips for making the most of it in today's blog.
Plan ahead.
Our Pet Spaw is open for your use at your convenience. Set aside a time for you and your pet to visit so you can ensure your visit goes smoothly and you're not rushed. Know also how often to groom your pet. It varies according to breed and your pet's specific habits, so be aware that your pet may need anywhere from daily brushing to bathing every two to three months.
Our Pet Spaw provides water and a bath space for you to use to groom your pet. If you're not practiced at bathing your pet, ask their veterinarian for tips. If you have a bit of time, read up on these tips for bathing your pet, these pointers for removing matted hair, these tips and infographics for clipping your dog's nails, this guide for how to use dog clippers, these basics for brushing your dog, and this video for how to brush your pet's teeth. Your preparation beforehand will save you and your pet discomfort, time, and energy.
Prep your pet.
As your pet's owner you're probably already aware of your pet's distinct patterns of behavior, fears, and special care needs. Use that knowledge to your advantage as you prepare them for the trip to the Pet Spaw. Have some treats handy in case they need motivation to stay calm. Teach them to sit, roll over, and do any other tricks that may be useful. If you're using a carrier, use one they feel comfortable in.
Gather your things.
As you groom your pet you should have all the products to make the task more efficient and useful for you both. Remind yourself of any products or ingredients in products that your pet doesn't react well to so you can avoid them. Ask your veterinarian for pet shampoo suggestions or check out these best selling pet shampoos and conditioners or top seven best dog shampoos. Check out this dog brush selection guide to see which combs will work best for your pet.
What tips do you have for making the most of the Pet Spaw? Share your thoughts with us in the comments. Thanks for reading! We hope you and your pet appreciate the Pet Spaw!